Rewind/Exchange Services - Electrical Rotables
Miraj Corporation is an industry pioneer and leading provider of rewind and exchange services of DC and AC components including armatures, rotors, and stators. For over 30 years, we have been providing precision rewound generator and motor components at a fraction of the cost of a new OEM product.
Miraj counts leading airlines and repair shops from all over the world amongst our base of satisfied customers. As such, we have one of the largest exchange pools of starter generator rotables available , and a network of premier rewind facilities to meet all of your repair needs. Our expansive network and extensive experience also ensure you get a great price and a quick turn around to get you back in the air fast.
All rewound components are supplied with FAA/EASA/Transport Canada airworthiness release tags.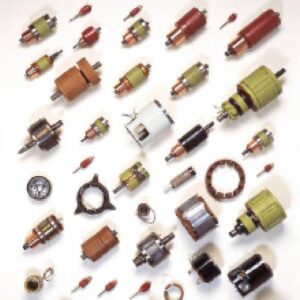 Miraj brushes are compatible with and have been utilized by aircraft built by:
Miraj provides rewind and exchange services for electrical equipment manufactured by: